Les Colettines
Cosy comfort in a luxury homely setting
Les Colettines is a loft-style apartment offering the luxury of a cosy, private room in beautiful Sarlat, capital of the Périgord Noir. Here, Italian design meets traditional sixteenth-century stonework where you can feel at home.
From the moment you enter this luxury living space, you'll be amazed by the atmosphere and incredible attention to detail.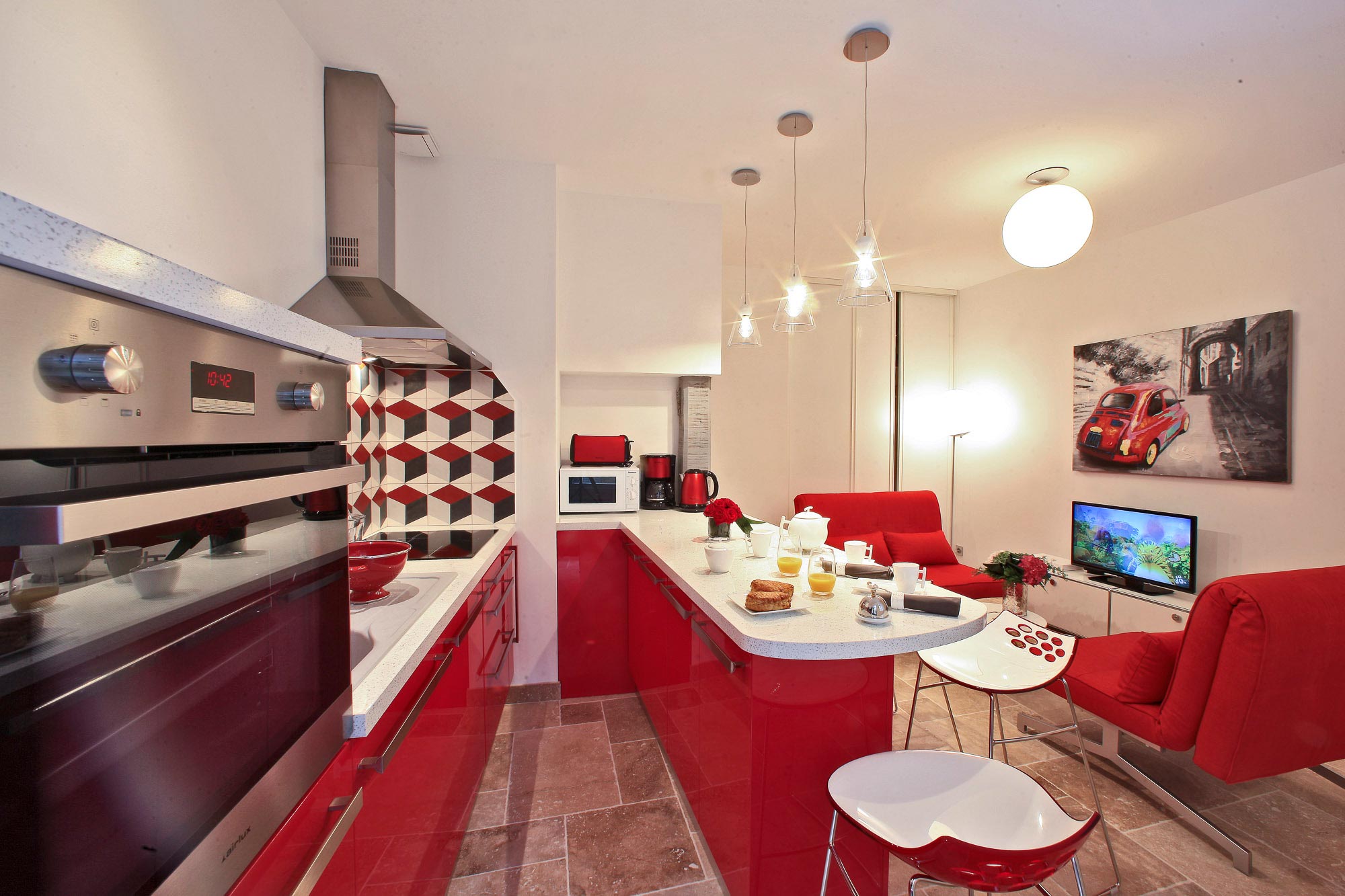 Sitting room
Everything here has been put in place for optimal comfort:
The living features clean lines and slim furniture, in a subtle scheme of earthy colours blending shades of ochre, white, sand and red – creating an ideal atmosphere for relaxing. The room's 'stratosphere' is of timeless beauty, perfectly lit by the famous Murano designers.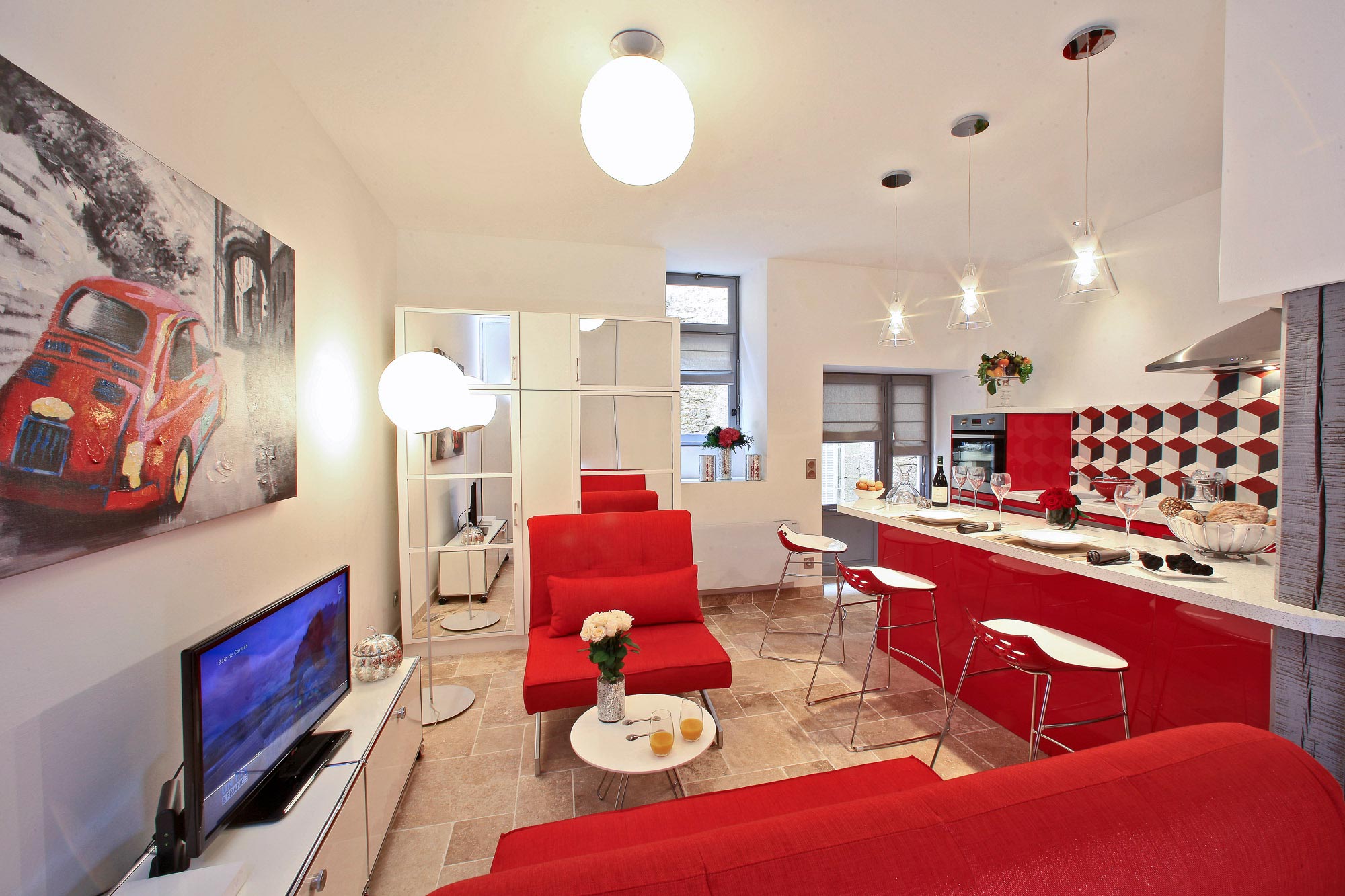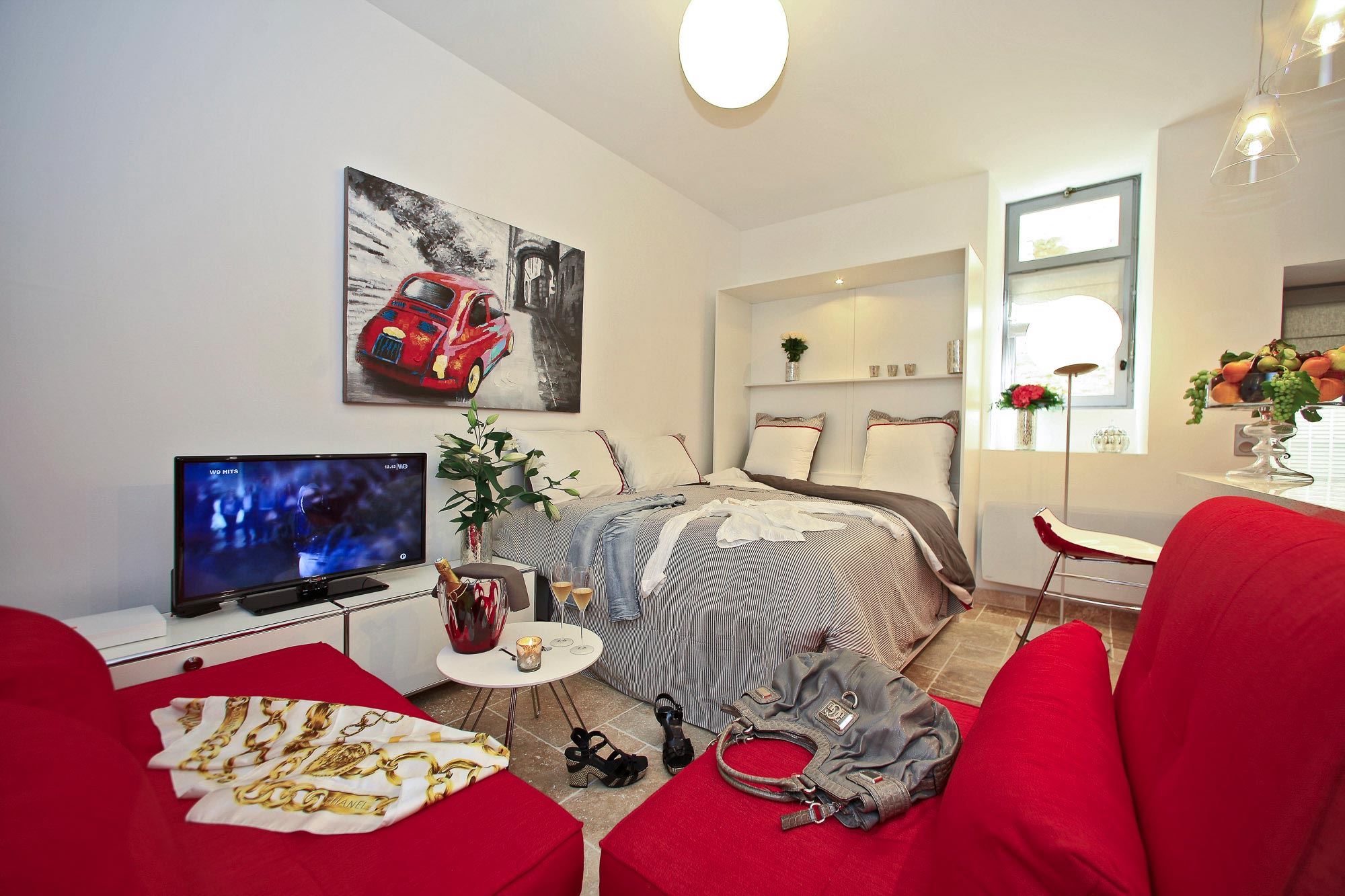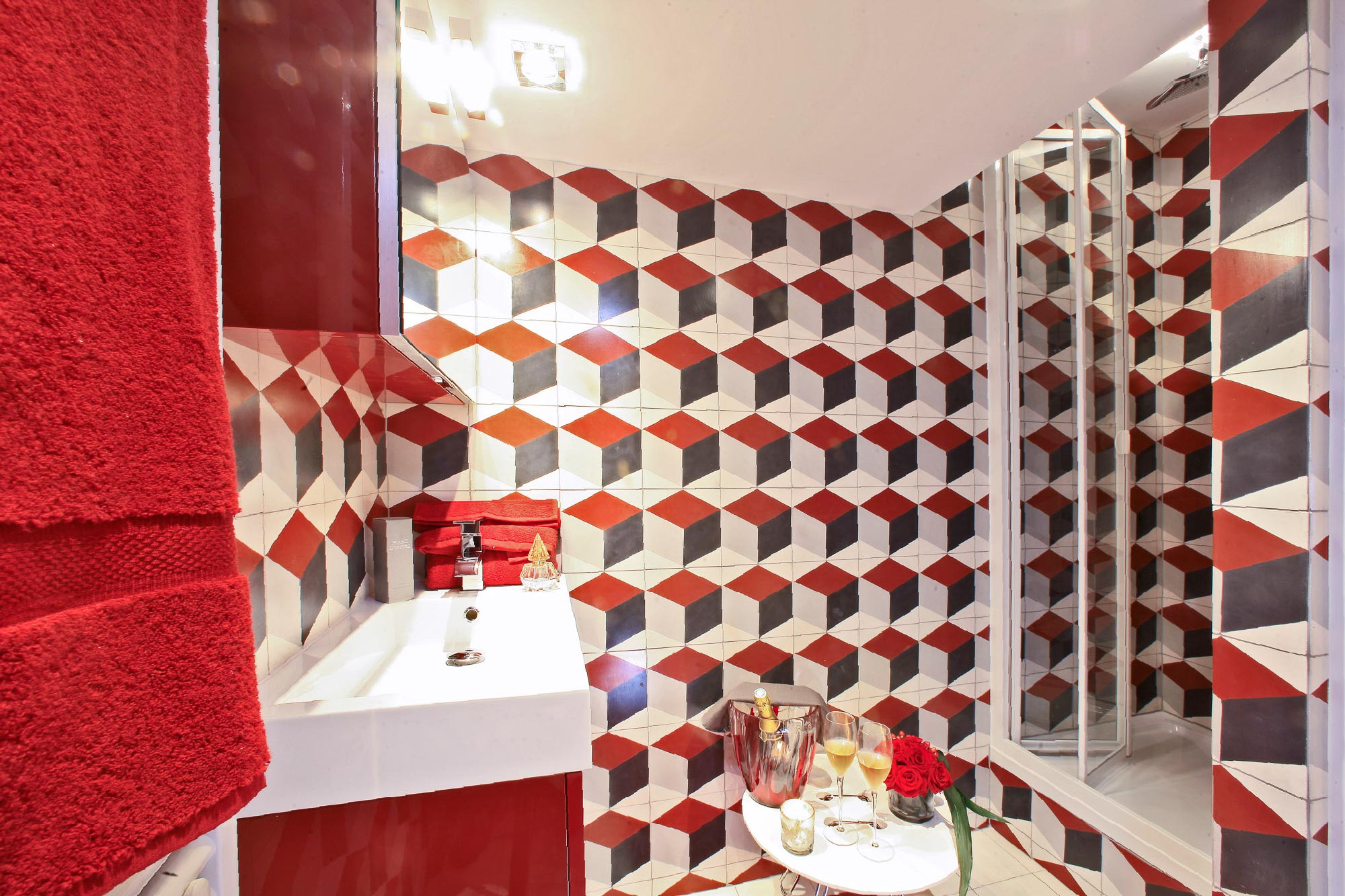 The furnishings have been carefully chosen, a bold play of shapes and colours.
The result is elegant, refined and creates a stylishly cosy atmosphere.
The ensemble is coherent and breathes a unique inventiveness that lives up to this very special place!
Mary-Bel LOZANO