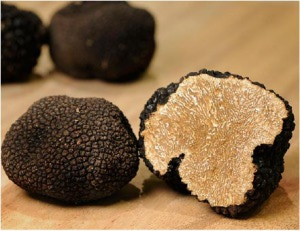 Summer trruffles 'Tuber Aestivum' – also known as Saint-Jean's truffle
In summer, you will have the opportunity to buy your truffle directly from the producers at Sarlat market.Live a unique experience by taking the 'panoramic glass elevator' in the bell tower of the Eglise Sainte Marie* and savour the taste of scrumptious truffled toast and a fine glass of champagne whilst enjoying a birds-eye view of Sarlat.You can also opt for a special workshop 'Raconte moi la Truffe' (The Tale of the Truffle)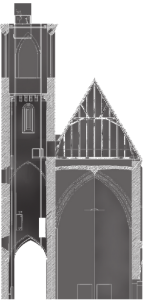 .
* the old church of Saint Mary
Sarlat based architect Jean Nouvel transformed this legendary place – originally built in 1365 – into a covered market. The contrast between the restored old church and innovative contemporary elements successfully blends the town's history with its modern day flair.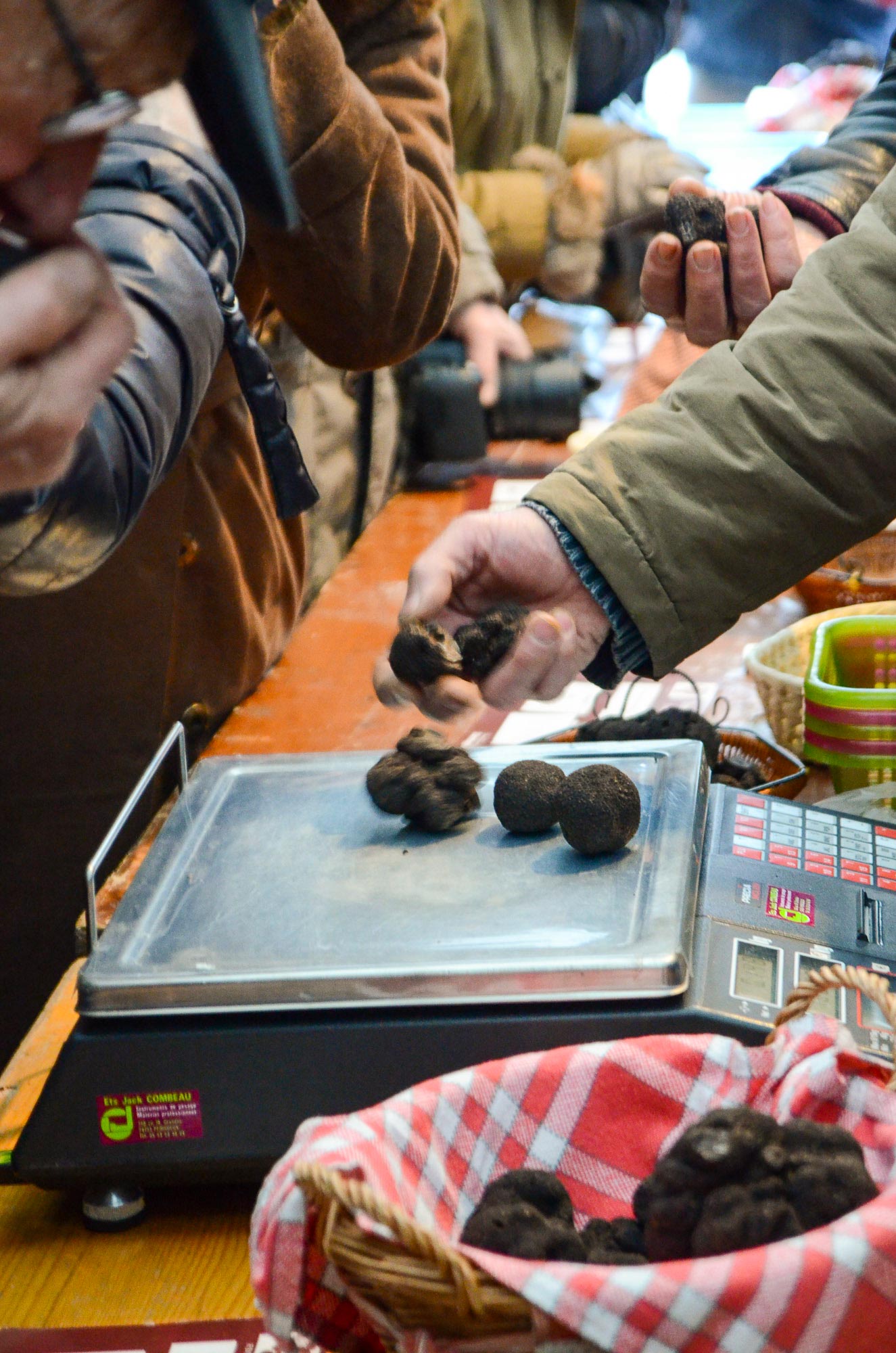 Discover the Black Diamond
Available from November to March
Suite accommodation in la Loge des Dames Blanches,
Truffle based aperitif,
Truffle themed breakfast,
Excursion to the famous market of Sainte Alvère,
True truffle omelette tasting at an auberge (inn) in Sainte-Alvère,
Truffle hunt in a truffle orchard with our friend and his dog, especially trained to find these precious 'black diamonds'.
'Spécial Diamant Noir' menu in front of the fireplace.